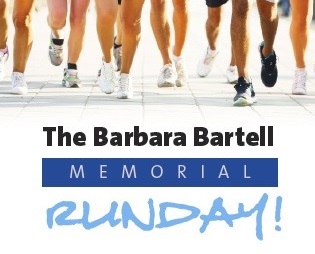 Click here to view finish line video provided by Elite Feats (2015 race)
Date:  May 28, 2016
Online registration available through Elite Feats until 11:59pm on May 27.  Click here.
Location: 950 South Oyster Bay Road, Hicksville, NY 11801
This exciting annual run begins at 8:30 AM outside our offices and continues through the streets of Hicksville and Bethpage. The flat, fast course 5K and 10K run is open to participants 10 years of age and older. In addition, a Fun Run course is available for children up to 12 years of age. 10K is a double loop of the 5K.
All Runday participants receive free refreshments, a commemorative t-shirt, computerized finish times and an opportunity to win one of twenty-three awards, trophies, and/or certificates. CN's  Runday event is recognized on the Long Island Grand Prix events calendar.
Event schedule and times
Registration from 7AM – 8AM
Fun Run start at 8:00AM Sharp
5K Run start at 8:30AM Sharp
All paid runners will received one raffle ticket!  This year's grand prize raffle is $500.
Click here for information about Sponsorship Opportunities available for businesses and individuals.
If you would like more information about sponsorships, advertising opportunities, or for a registration form please call Debbie Mullarkey (516) 822-6111 x 1253 or email dmullarkey@centralnassau.org.  You can also download a Runday Registration Form.
Thank you to our Runday Sponsors
GOLD SPONSORS
MARK SEIDEN
JMS MANAGEMENT & CONSTRUCTION INC.
BRONZE SPONSORS
A1-RELIABLE INDUSTRIES CORP.
AWS MECHANICAL CORP.
B & G GROUP, INC.
PAUL TUSA & ASSOCIATES, CPA.
NULINE MECHANICAL SERVICES, LLC.
UTILITY ENTERPRISES CO., INC.
HOSPITALITY SPONSORS
ALL-OUT FIRE EQUIPMENT
WILBUR KRANZ
O'BRIEN DRYWALL UNLIMITED INC.
THOMAS AVIGNONE
ADVANCED EPOXY FLOORING SYSTEMS, INC.
ALLIED ROOFING SYSTEMS
A WOMEN'S WAY GYNECOLOGY
B & R MECHANICAL, INC.
BRYAN SCHILLING LANDSCAPING
FORMATION CONCRETE & GENERAL CONSTRUCTION, INC.
GARY J. BRUNO ARCHITECT, P.C.
MJM PLUMBING & MECHANICAL, INC.
PARK LINE ASPHALT MAINTENANCE, INC.
PREMIER COMMERCIAL REAL ESTATE
SUPERIOR AIR CONDITIONING & HEATING SYSTEMS INC.
VMS SECURITY SERVICES CORP.
1/10 MILE SPONSORS
PANZNER DEMO & ABATEMENT CORP.
HUNT COPORATE SERVICES, INC.
PAUL TUSA & ASSOCIATES, CPA
STIFEL NICOLAUS
STRIKE FORCE MAINTENANCE CORPORATION
THOMAS MARTIN PLUMBING & HEATING INC.
THANK YOU AGAIN TO OUR SPONSORS!