Personalized Recovery-Oriented Services (PROS)
Roads to Recovery
These structured, five-day-a-week recovery oriented programs offer services to adults (18 and over). Our objective is to assist members in managing their psychiatric symptoms and to develop the skills necessary to improve emotional, cognitive and social functioning. Treatment will include clinical, case management, psychosocial, co-occurring services and structured skill development. Recovery plans will be developed for each member.  Our goal is to improve individual skills, reduce disability and restore individual functioning in the community. Click here to view the PROS Program brochure.
Our Member Activities
Life Skills Training
Support Groups
Culinary Skills Training Unit
Maintenance Skills Training Unit
Computers and Business
Sports and Recreation
Creative Arts, Crafts & Exhibits
Music and Cultural Arts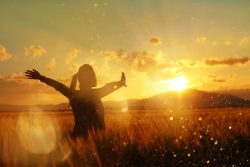 For additional information on our programs, please contact us:
PROS, Roads to Recovery
Sherri Kaplan, LCSW-R, CASAC (t), Director
55 West Ames Court, Suite 100,  Plainview,  NY 11803
Tel: (516) 822-6111, ext 1305 (for referrals and intakes)
Tel: (516) 822-6111, ext 2259 (Director's phone number)
Fax: (516) 938-7097
Email: skaplan@centralnassau.org
Program Hours
Monday – Friday
8:00 AM – 4:00 PM
Most private insurance, Medicaid and Medicare are accepted. Fees based on a sliding scale are available for those with an inability to pay.