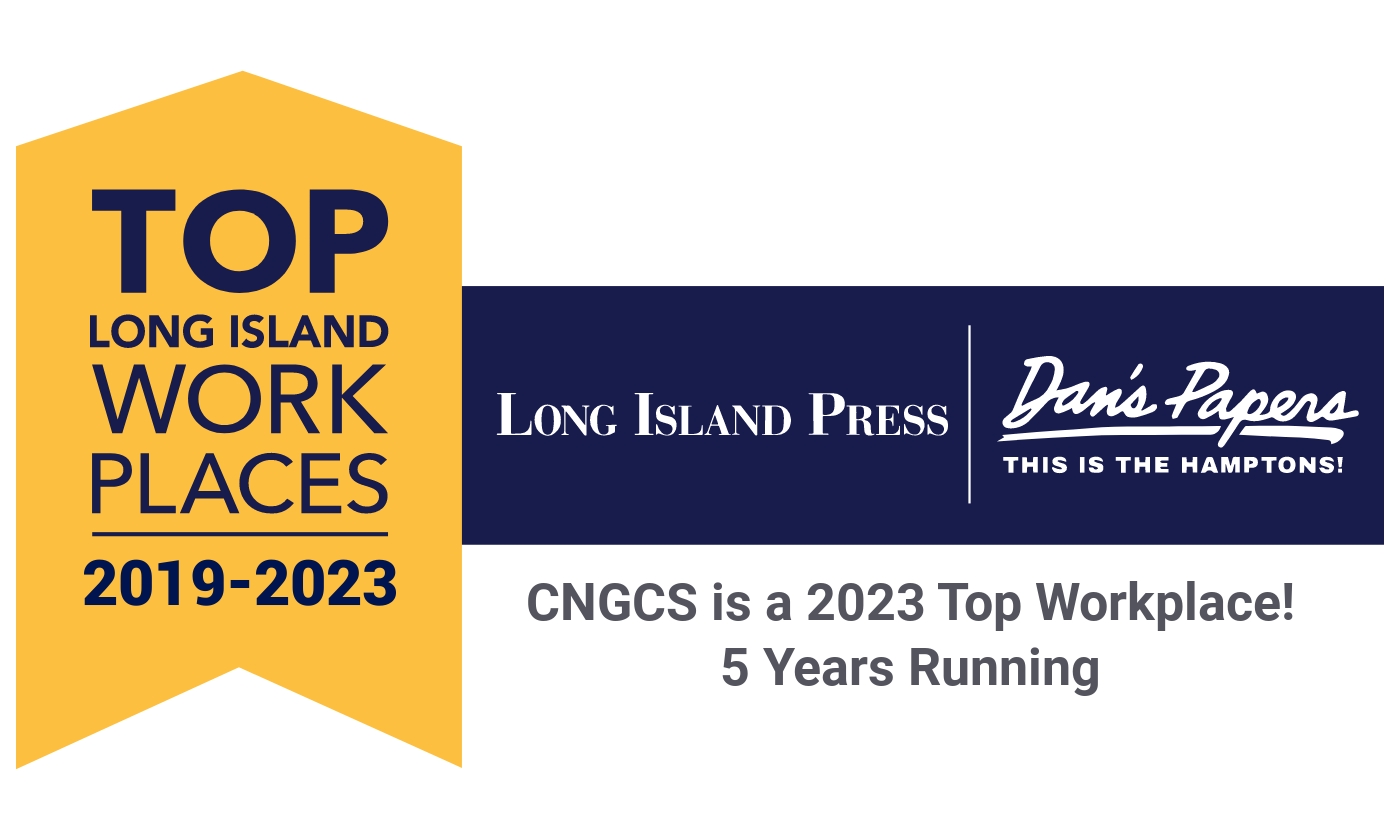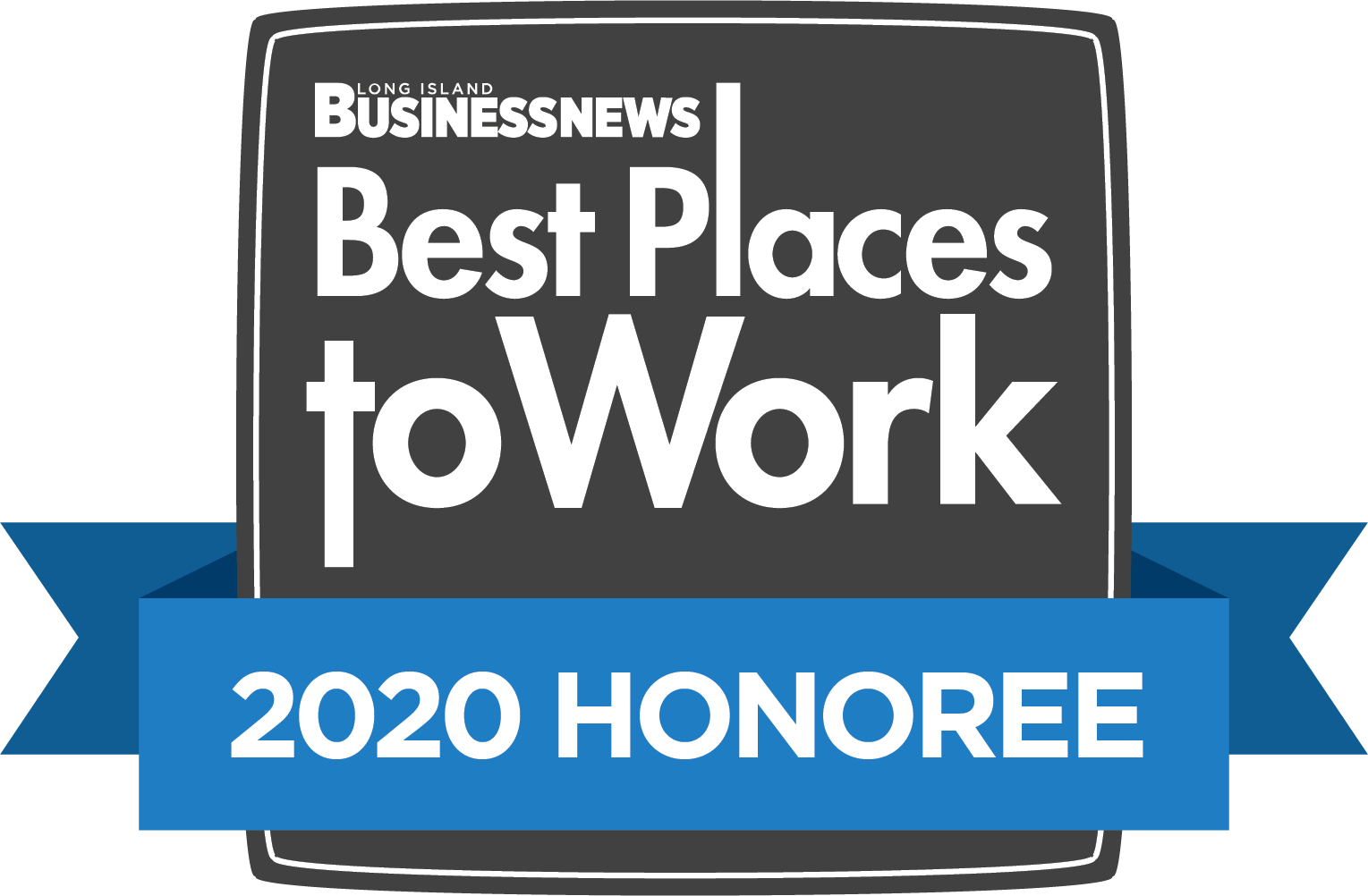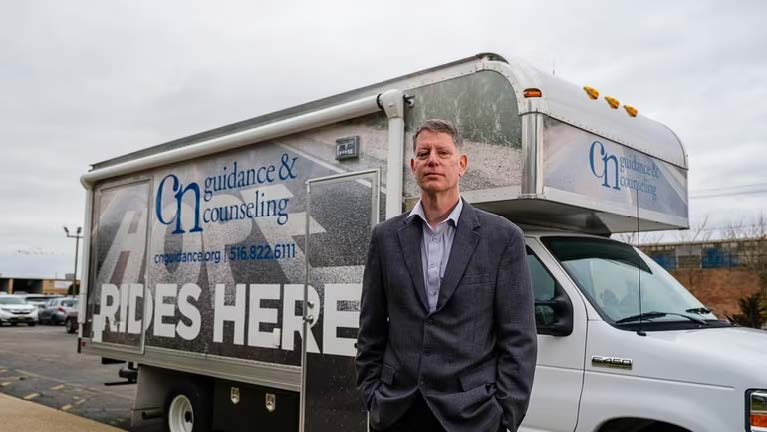 Jeffrey Friedman, CEO of Central Nassau Guidance & Counseling Services, outside his Hicksville office Tuesday. He said the agency's Youth Assertive Community Treatment program allows teenagers with mental health or drug issues to avoid the stress of an emergency room or hospitalization. Credit: Jeff Bachner
By:Bart Jones
bart.jones@newsday.com
Updated January 10, 2023 8:08 pm
Teenagers with severe mental health or drug issues can avoid psychiatric emergency rooms or hospitalization under a new Nassau program that brings services into their homes and schools.
The Youth Assertive Community Treatment program aims to reduce the trauma young people can experience with ER visits or stays in psychiatric hospitals, said Jeffrey Friedman, CEO of the nonprofit Central Nassau Guidance &Counseling Services in Hicksville, which runs the effort.
The round-the-clock program is available to people ages 10 to 21, and comes as mental health issues including depression, anxiety and suicide are growing among that age group, partly due to the COVID-19 pandemic, he said.
The new approach "will save lives not only by preventing suicides and drug overdoses, but it will deliver the highest possible standard of care to young people," Friedman said.
The idea is to provide intensive services for young people with the most severe mental health issues and whose problems have not been resolved by visits to psychiatric emergency rooms or stays in hospitals or residential programs,. according to Friedman.
Some young people who have never been to those facilities can also qualify, he said.
Psychiatrists, licensed mental health therapists, case managers and peer advocates will meet with the young people and their families in their homes, schools or other locations, including social services and criminal justice system buildings, Friedman said.
"It's very traumatizing to be pulled out of your home" and "in the midst of a crisis to be in a strange environment that is very sterile," he said. "To have strangers ask you questions and probe you and medicate you."
He added that a lack of beds for youths in psychiatric hospitals on Long Island means many are sent out of state.
"It can break up a family, especially if the child has to go away for long periods of time and they're there alone," he said. "Our goal is to keep the children in the community, to keep them intact with their family."
The program is funded by about $1.5 million from the New York State Office of Mental Health, as well as other public funds, he said.
Suffolk County started the state's first such program last April, and they are spreading around New York, officials said.
At the Amityville-based nonprofit Hope for Youth, the program has been received "very favorably," said Paul Hirsch, who heads the organization's youth ACT team.
"The kids appreciate the immediacy with which we can try to resolve issues," he said.
The program offers an alternative for young people who have not seen success with traditional approaches, Hirsch said. Talk therapy sessions, for instance, instead of taking place in an offi ce could happen in homes or even as a client and therapist walk around a mall.
The Suffolk program has assisted 24 young people so far, and as it ramps up has a capacity to help 36 at a time.
The Nassau program has a capacity to help 48 young people at a time, Friedman said.
In Nassau, families can contact Friedman's group at 516-822-6111 to get connected. In Suffolk, the number for the SPOA (Single Point of Contact) that handles the cases is 631-853-8513.
Mental health officials said that if young people are in immediate danger of committing severe harm to themselves or others, or having suicidal ideations, they should call 911 or be taken to an emergency room. The new nationwide suicide hotline is 988.